Artist residency, 2021, Tegelen (NL)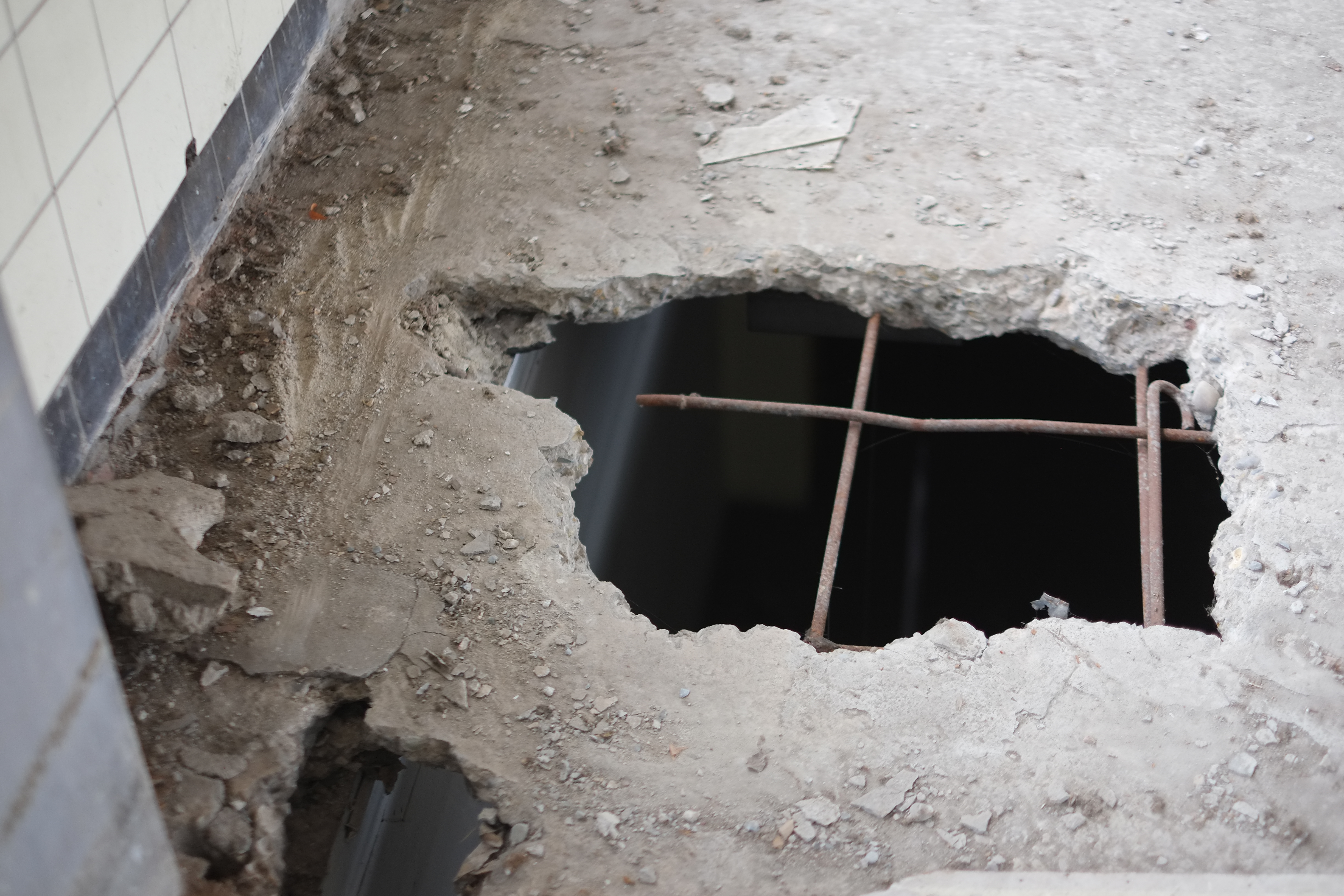 The research was part of an artist residency in a former cigar factory. Six holes have been cut into the concrete slab. Out of the rubble emerges a site for material collection; a source from which new composites, interactions, and imaginaries can form.
PT 1: A series of photographs documenting the concrete rubble. Ten stones offer an invitation to come closer.