Artist residency, 2021, Tegelen (NL)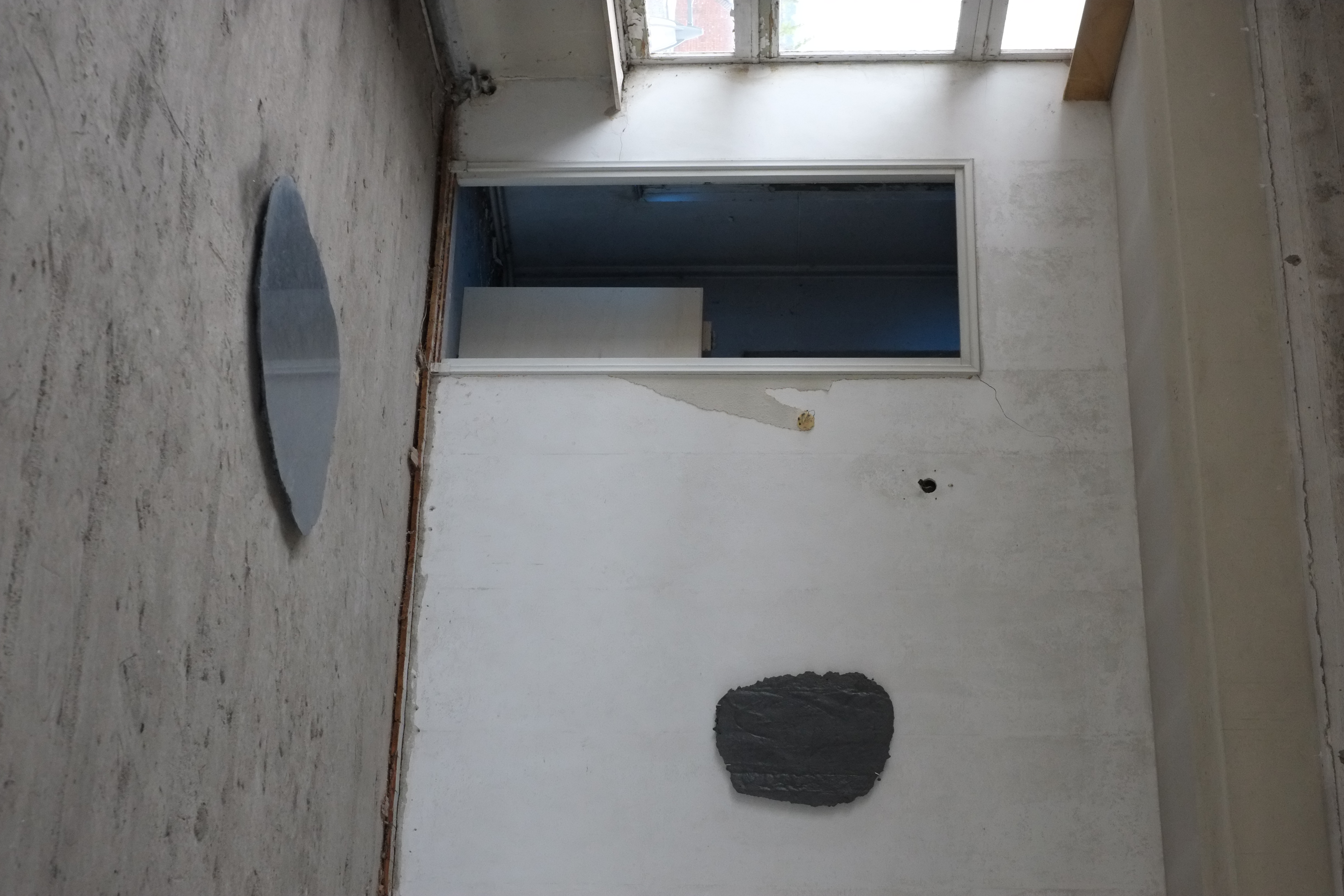 The research was part of an artist residency in a former cigar factory. Six holes have been cut into the concrete slab. Out of the rubble emerges a site for material collection; a source from which new composites, interactions, and imaginaries can form.
PT 2:
Traces found within the building, petrified. Moving from fluid to solid, the flat casts show the process of the concrete as a cast material. At once smooth and rough, fragile and unbreakable, the casts form an intimate gesture that asks to be touched and reveals what may have gone unnoticed – traces of past uses, structures, holes and scratches.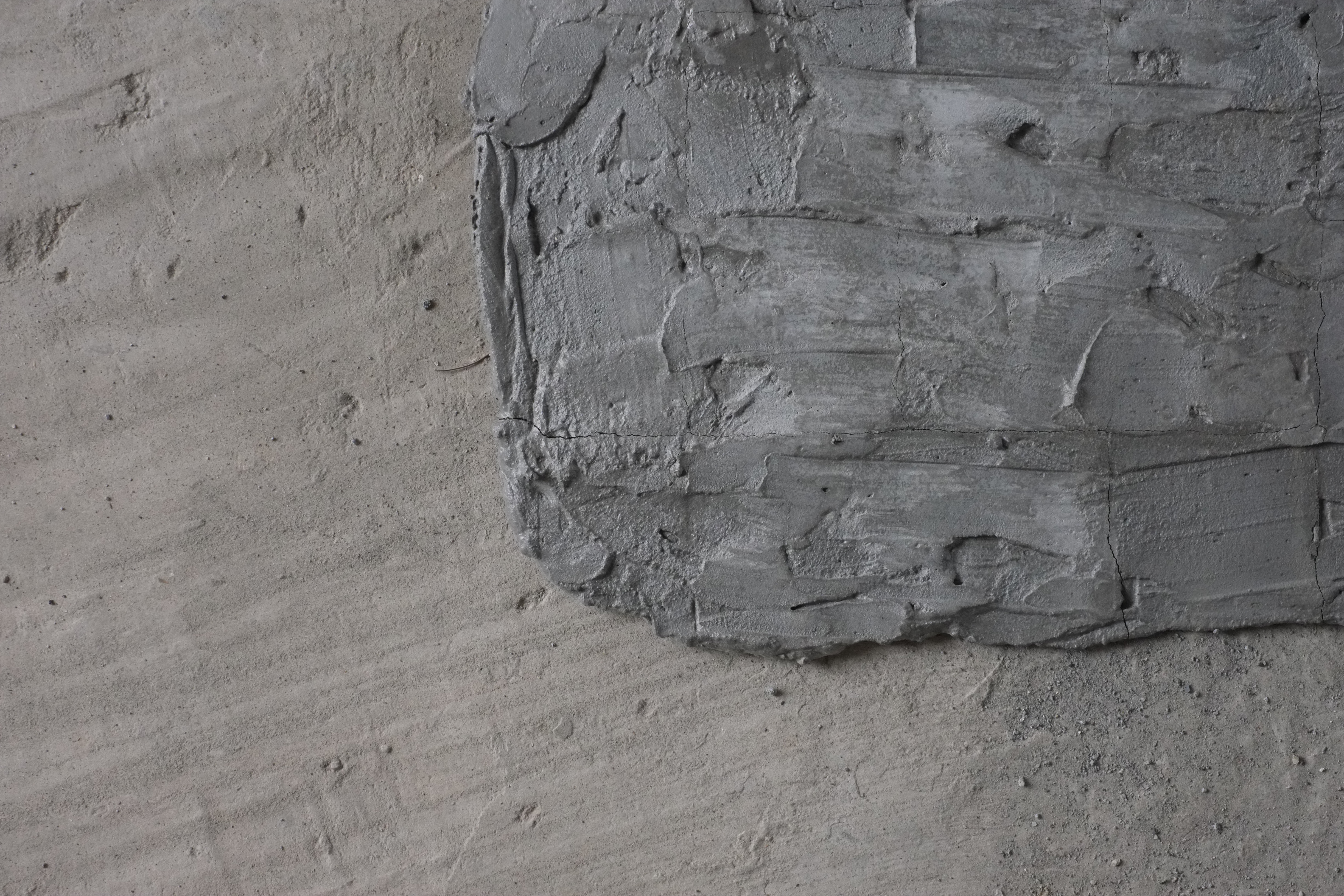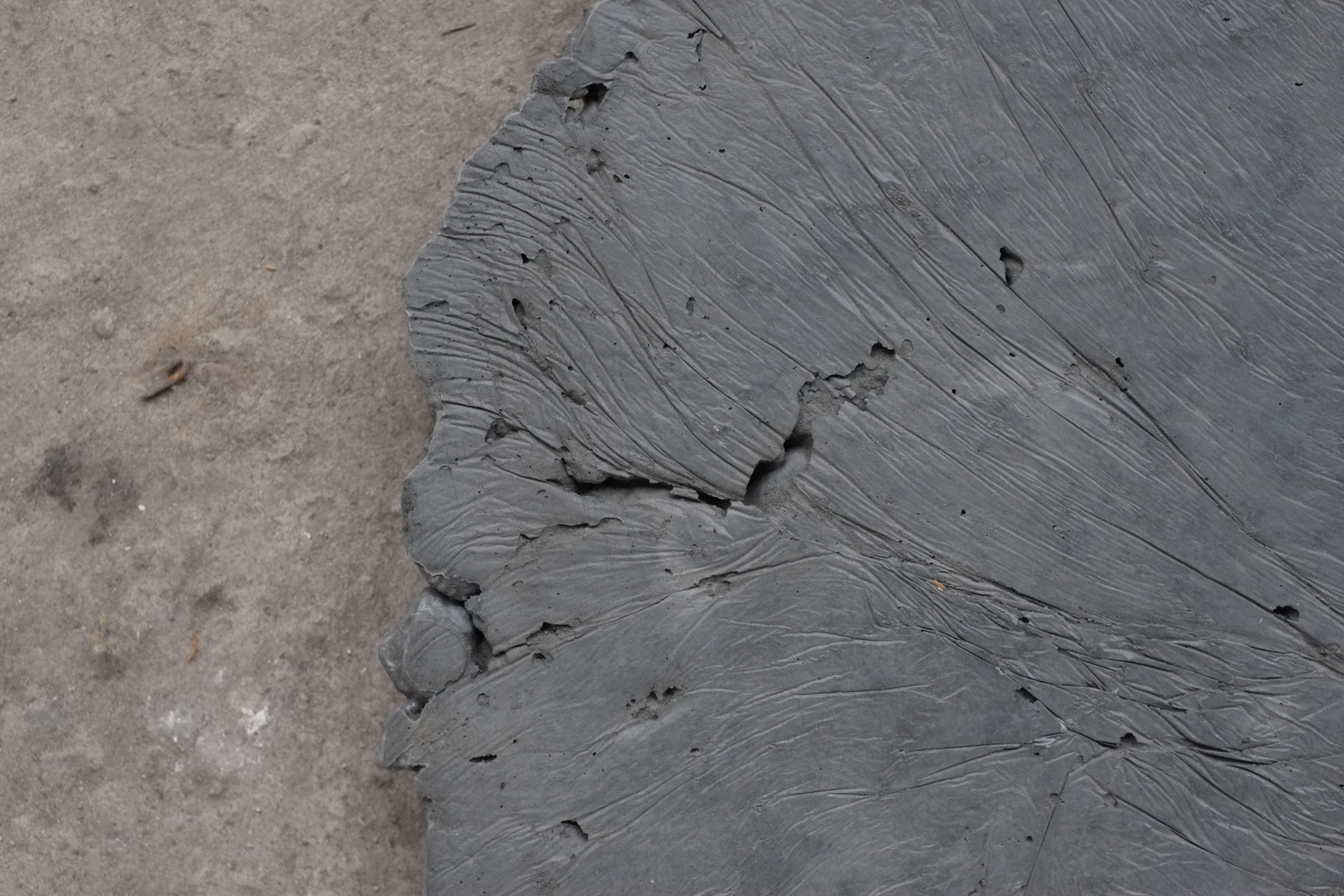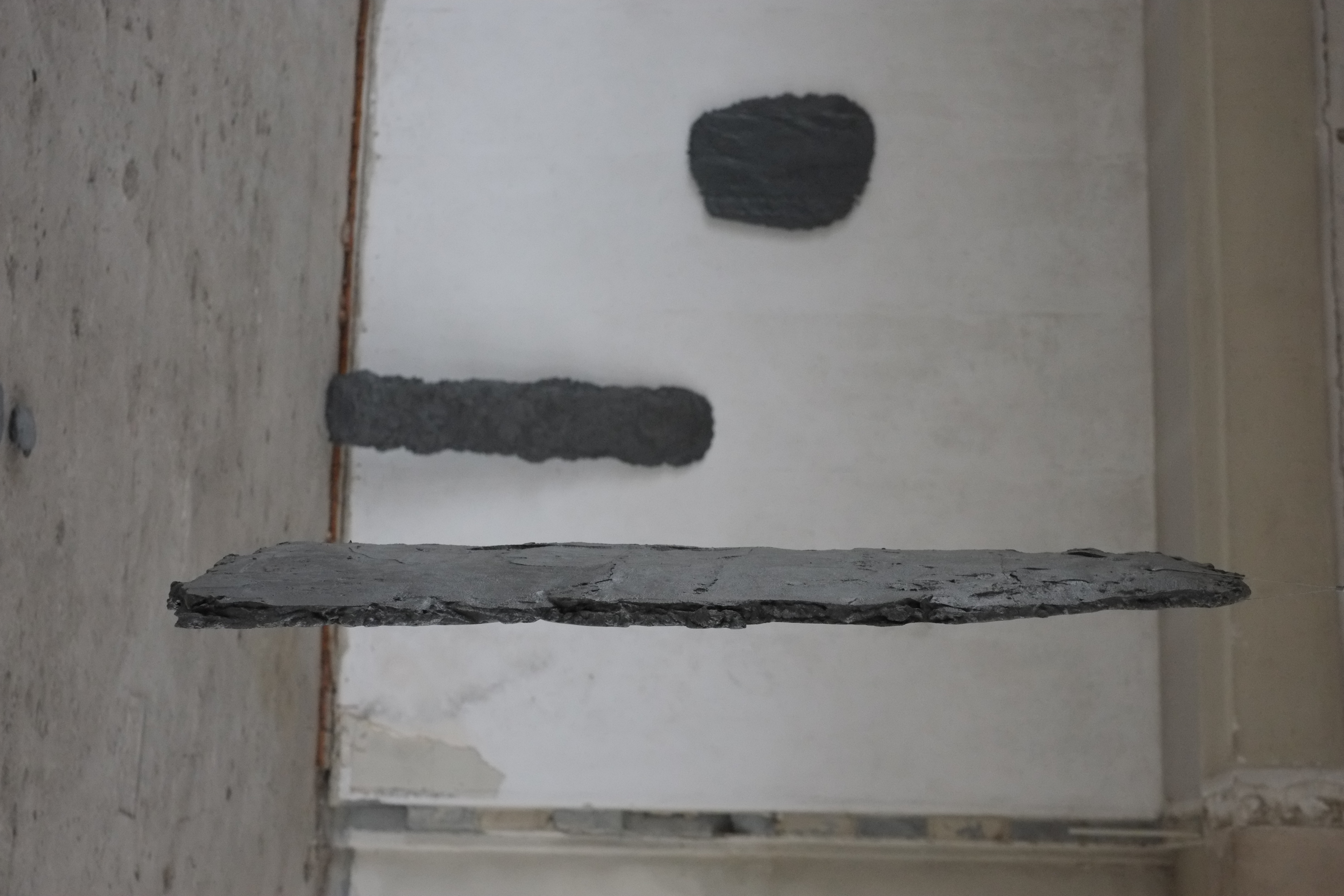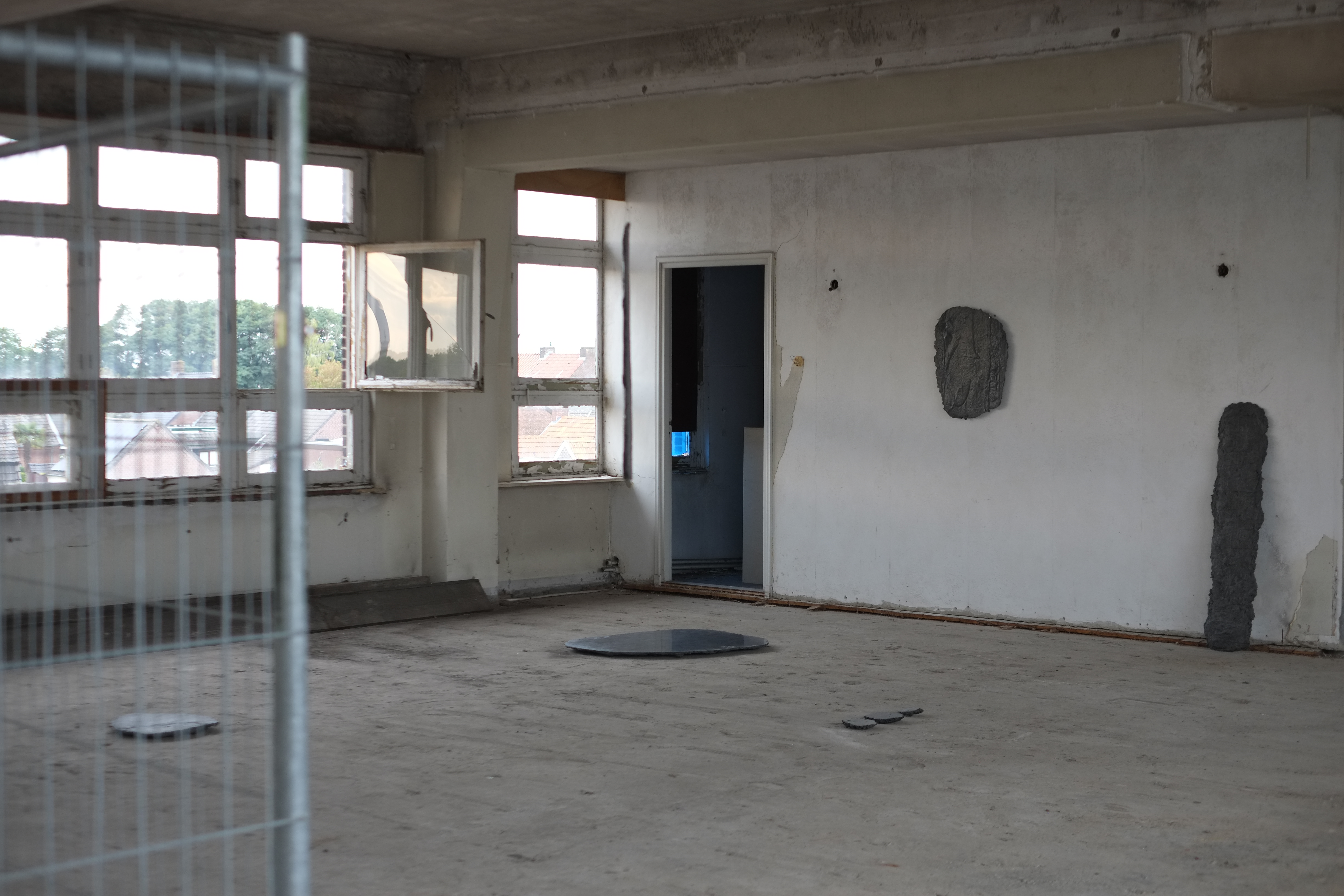 A visitor explained that he had spent a summer removing a wooden floor from the concrete structure, only to discover the holes from where it had been attached, now inverted, in one of the casts.